wood peeling machine for plywood Woodworking machinery
时间:2022-11-21 作者:admin 点击:...
The veneer peeling line not only improves the quality and precision of veneer production, but also greatly improves the production efficiency and the degree of automation of the whole machine. The veneer peeling line is one of the main equipment for producing plywood. We can provide veneer peeling machine, Automatic Stacker machine and Wood Log Debarker and the related knife grinding machine.
Rotary cutting machine is one of the main equipment for plywood production, which is divided into card rotary cutting machine and card free rotary cutting machine. The rotary cutting machine is used to cut wood sections with different lengths and wood cores within a certain diameter range into veneers of different thicknesses. The rotary cutting diameter is small. In recent years, CNC rotary cutting machines have appeared. The appearance of NC rotary cutting machine not only improves the quality and accuracy of the production veneer, but also improves the production efficiency and the degree of automation of the whole machine.
Product Description
Detailed Photos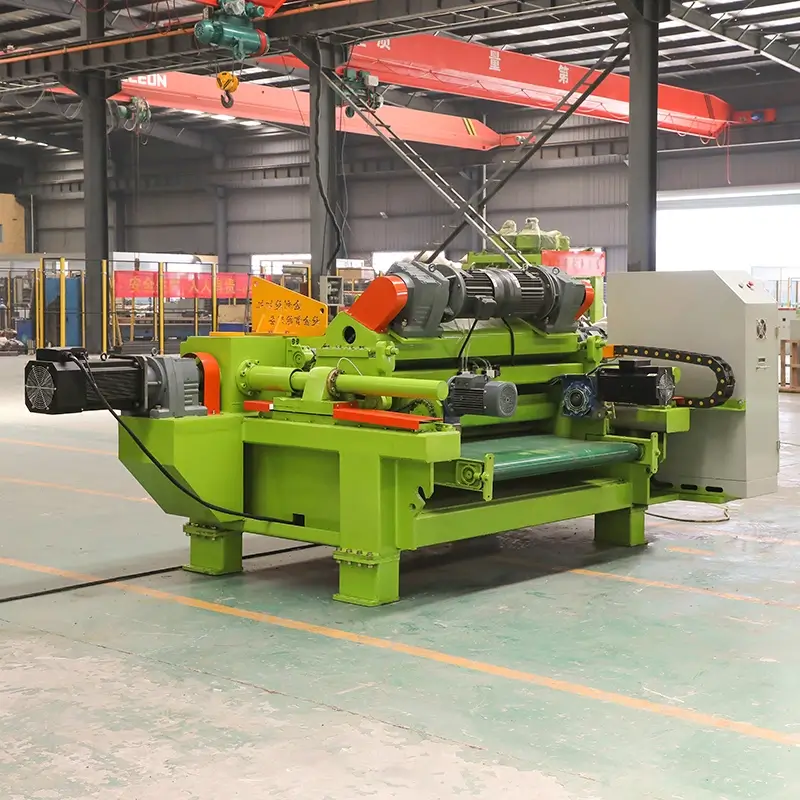 Certificate show
Cooperation Show
Packaging & Shipping
Company Profile
Shandong Xuanjin Machinery Co.,Ltd was formerly established in 2006, Feixian County Jinli Peeling machine factory, in 2015 set up a registered capital of 80 million yuan, We've been working on the development and manufacture of plywood equipment, The products are mainly exported and are exported to more than 50 countries such as Russia, Egypt, Indonesia, Malaysia, India, Vietnam, Pakistan and so on.
FAQ
Q1: Can you customize products for clients?
A1: Yes We can customize and produce woodworking machines according to the customer's requirements or drawings.
Q2:What about your products quality?
A2:We can provide you samples for quality inspection. If you order, we guarantee the quality is same with sample. In case of quality problem, we can sign agreements and our company will perform the duties.
Q3:How can we trust your factory?
A3:We recommend that you come to our factory to see the goods,to verify the real situation of the products, and know more about our factory.
Q4:Why does the price often change?
A4:The price depends on the latest prices of the raw materials.
Q5:What about the contract signing?
A5: If you're satisfied with the products and our service, you can sign the contract with us, pay the deposit Then we'll produce the machines as soon as possible. If you are far away, we can sign the contract by fax. We will ensure the quality of the products and the accessories are complete.
Q6: How about delivery?
A: when the product is ready, it can be delivered to you after your full payment. We provide technical guidance.